You take care of your clients.
We take care of your marketing.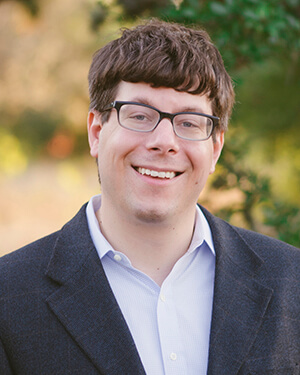 Hi, I'm Dr. Dan Wendler. I'm a licensed psychologist and an online marketer with over ten years of experience. I started Marketing for Therapists to help therapists like you grow your practice and reach your ideal clients in an ethical way. Together, we can help you focus on the joy of changing lives instead of the stress of running a business.
You may be eager to expand your solo practice with a consistent caseload that meets your income needs.
You might have a well-established group practice but need expert help as you dream big and grow to the next level of impact.
Or maybe you just graduated from your program and have absolutely no idea how to even begin with this whole marketing thing.
I get it. You signed up to be a therapist, not a marketing executive. Building an SEO-friendly website, managing Google Ads, and crafting social media content can feel overwhelming, especially while you are trying to balance running your business, seeing your clients, and… having a life! (A little more free time would be nice, huh?).
That's where we come in. As a clinical psychologist with 10+ years of online marketing experience, I've been able to build a brilliant team of expert online marketers. Each member of our team has a comprehensive knowledge of online marketing, and a deep commitment to the healing power of therapy.
But this isn't about us. It's about you, and the clients you want to serve.
If you're anything like our typical customer, there's a few things I already know about you.
You value relationships – you want partners for the journey, not salespeople for the moment.
You have big dreams for your practice – and you're not going to give up on them.
You have made real progress, but you are not where you want to be—yet.
If that rings true, then you've come to the right place. Whatever the next step is on your marketing journey, we'll get you there.
Reach out now if you're ready to get started, or read on to learn more about what we can do for you!
Why Do Therapists Need Online Marketing?
You spent endless practicum hours learning the art of therapy. You stayed up late writing case studies that were due tomorrow (or was I the only procrastinator in grad school?). You worked incredibly hard and at long last, you became a therapist.
But… what now?
How do you find clients to, y'know, therapize?
And not just any clients. How do you attract the type of clients you truly want to work with? Your ideal clients, the folks that you are uniquely equipped to help?"
That's where online marketing comes into play.
Here's the deal: Online marketing is the single best way to reach the people who are right for your practice. Put up a billboard, and 99% of the people driving by won't care about what you're trying to say. But create a good online marketing campaign, and you'll go straight to the 1% that fits you best.
And once you have their attention, you can earn their trust. You can share a powerful message that shows you understand their story, and you're ready to help. You can make it easy for them to book that first appointment, and start their healing journey with you.
Of course, just like you need a skilled therapist to unlock the power of therapy, you need a skilled marketing team to benefit from the potential of online marketing. No worries – we've got your back.
If you are facing any of these marketing obstacles, questions, or forks in the road, let us help:
I'm starting from scratch. What do I do?
I created my website, read about SEO, and tried this marketing thing, but it's not really working—HELP!
I have NO time or desire to figure this out on my own
I want to get more clients or reach higher-paying clients
What are Google Ads?
Should I be on Facebook, Instagram, Twitter…? What about therapy directories?
I think I know what I'm doing, but I'd love a second opinion
I just want to stop thinking about marketing and be a therapist…please?
Why Marketing for Therapists?
If any of the items it that list resonated with you, you probably realize you need some marketing help. Fantastic. But, why us? Why choose Marketing for Therapists?
Well, we're not for everyone. You should probably look elsewhere if:
You're not licensed as a therapist, but you still claim to treat mental health issues (clients deserve evidence-based treatment from licensed professionals, not snake oil)
You're looking for the cheapest possible option (there's nothing more expensive than a cheap marketing agency)
You're actually a cat who navigated to this site by mistake after walking over the keyword (meow!)
Otherwise, I think we're a great choice for most therapists. Here's why:

When you hire Marketing for Therapists, you get:
Expertise: We Know Our Stuff
Marketing a therapy practice isn't like marketing most businesses. To tell the story of your practice well, you need a team that understands both marketing and mental health. That's what you get with Marketing For Therapists
Each member of my team is a specialist with best-in-class expertise in their area of online marketing. And my whole team shares a commitment for the work of therapy – especially since therapists are 100% of the customers we serve.
Plus, I'm a licensed psychologist in active practice, and I oversee the work of everyone else on the team to make sure it's clinically sound and follows ethical and legal standards. Let's see another marketing agency match that 🙂
Trust: We Are the Real Deal
When you work with us, you collaborate with real, hands-on human beings, not a faceless agency. We will not transfer your project to an intern or a clueless third party. A different person will not answer your email every time you ask a question. When you hire us, you get US.
You're not just a line in our client roster. And we'll work hard to feel like your partners, not just your marketing providers.
Transparency: We Genuinely Care
We recognize the value of therapy and how precious your work is.
We want your practice to flourish so you can serve more clients. So we'll do what's right for your practice, even if means leaving money on the table for us.
From the beginning of the sales process, we'll work with you to genuinely understand your business needs and put together a customized package with tailored recommendations. If you ask for a higher end package and you only need a cheaper option, we'll recommend the cheaper option.
If your existing marketing is great and we can't improve on it, we'll tell you. If you can't afford our services, we'll point you towards cheaper competitors or our free resources. We are here to equip you with tools to take the next step on your path—whether that's DIY resources, starter packages, or premium offerings with all the bells and whistles.
Oh, and it ought to go without saying, but we tell you all our prices up front, we have zero long-term contracts, and if you choose to part ways with us, you keep all the work we did for you.
Curious about the folks you'll work with? Go to our About Us page to meet our team of all-stars! Spoiler alert: We have a full-time cat on staff!
How Do We Help Therapists?
Let's get specific.
We provide a wide range of marketing services, from Google Ads and SEO to web design and business consulting. All of our offerings are adapted to your needs and your practice requirements, and we're happy to put together a combo package to get your marketing efforts firing on all cylinders.
Find out more about each service below:
Not sure about what you need yet? Visit our Services page for a summary of our offerings, or just reach out for a free consultation.
Get marketing help!
Credentials & Testimonials
Anyone can claim marketing expertise, but not everyone can back it up. I've been featured as an online marketing expert by a variety of prestigious organizations and publications – take a look for yourself!
We also have a lot of testimonials from happy clients, which you can read here!
Free DIY Resources
Although we'd love to work with you, it's okay if you want to try a DIY approach first.
That's why I built a library of FREE marketing resources for therapists, including best practices to:
Set up your site: Guides on domain names, WordPress hosting, alternatives to WordPress, and professional email addresses for therapists.
Design your site: Guides on web design, WordPress themes, and landing pages for therapists.
Attract new clients: Guides on SEO, therapist directories, social media, and Google Ads.
Check out our Resources library for an overview of all the free tools available for you.
I also have a newsletter with exclusive tips, discounts, and behind-the-scenes insight into our team. I save the best for my newsletter subscribers, so don't miss out!

Getting Started
Ready to start working together? Shoot us an email below and we'll reach out as soon as we can!